The ohhunt AK Rear Sight Rail replaces your AKs rear sight with a Picatinny rail for mounting low profile optics to your rifle. The unique design allows both horizontal and vertical level adjustment to ensure your optic is aligned properly with the bore. As a bonus, it features a back-up rear sight for reference aiming or emergency use should the optic fail.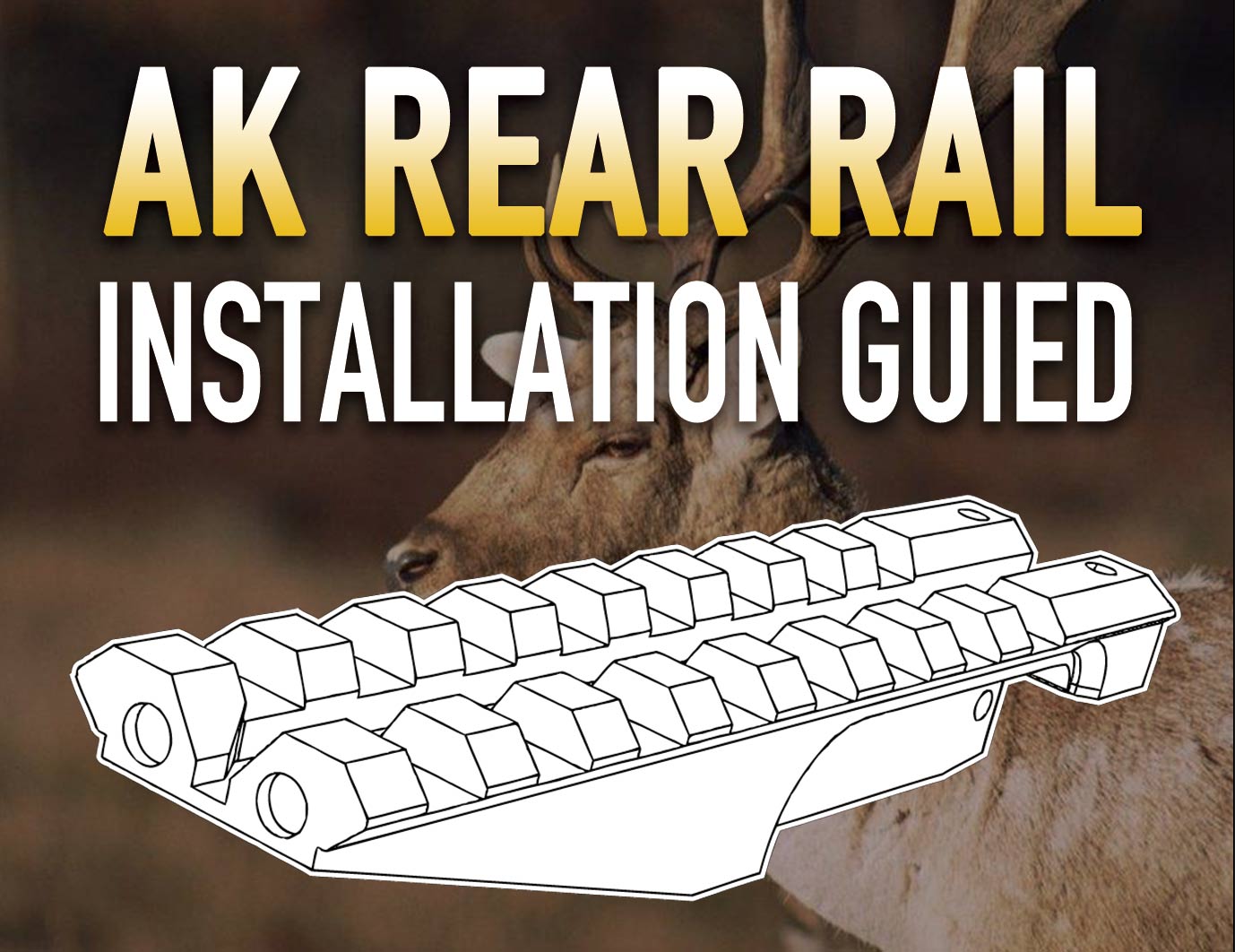 COMPONENTS
AK's Rear Sight Rail inclued:
3* Hex Socket Screws
1* M3 Nut
1* Rear Rail
1* M3 Screws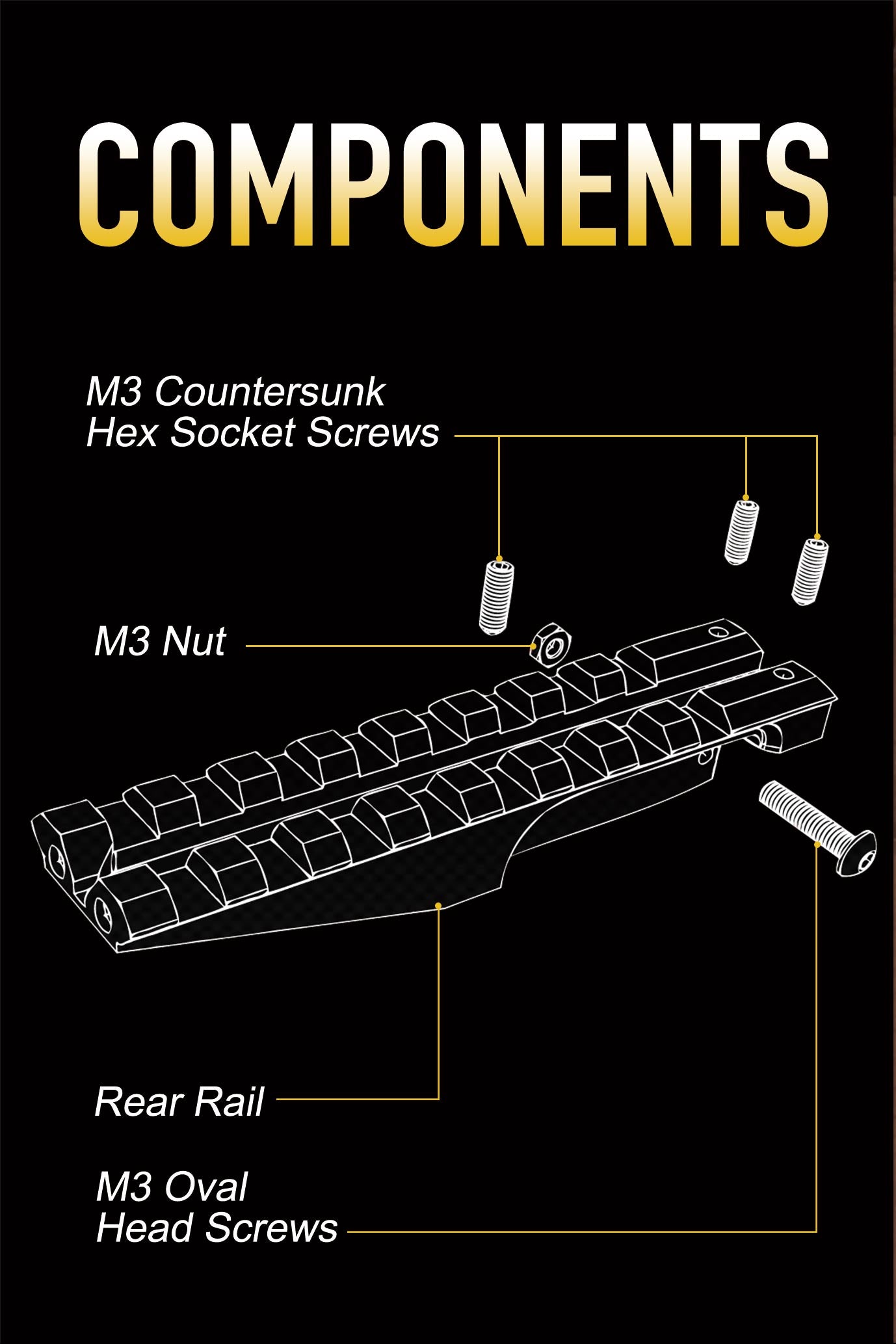 STEP 1: CHECK
Please make sure your AK's rear sight fits the minium requirement of 7.00 mm.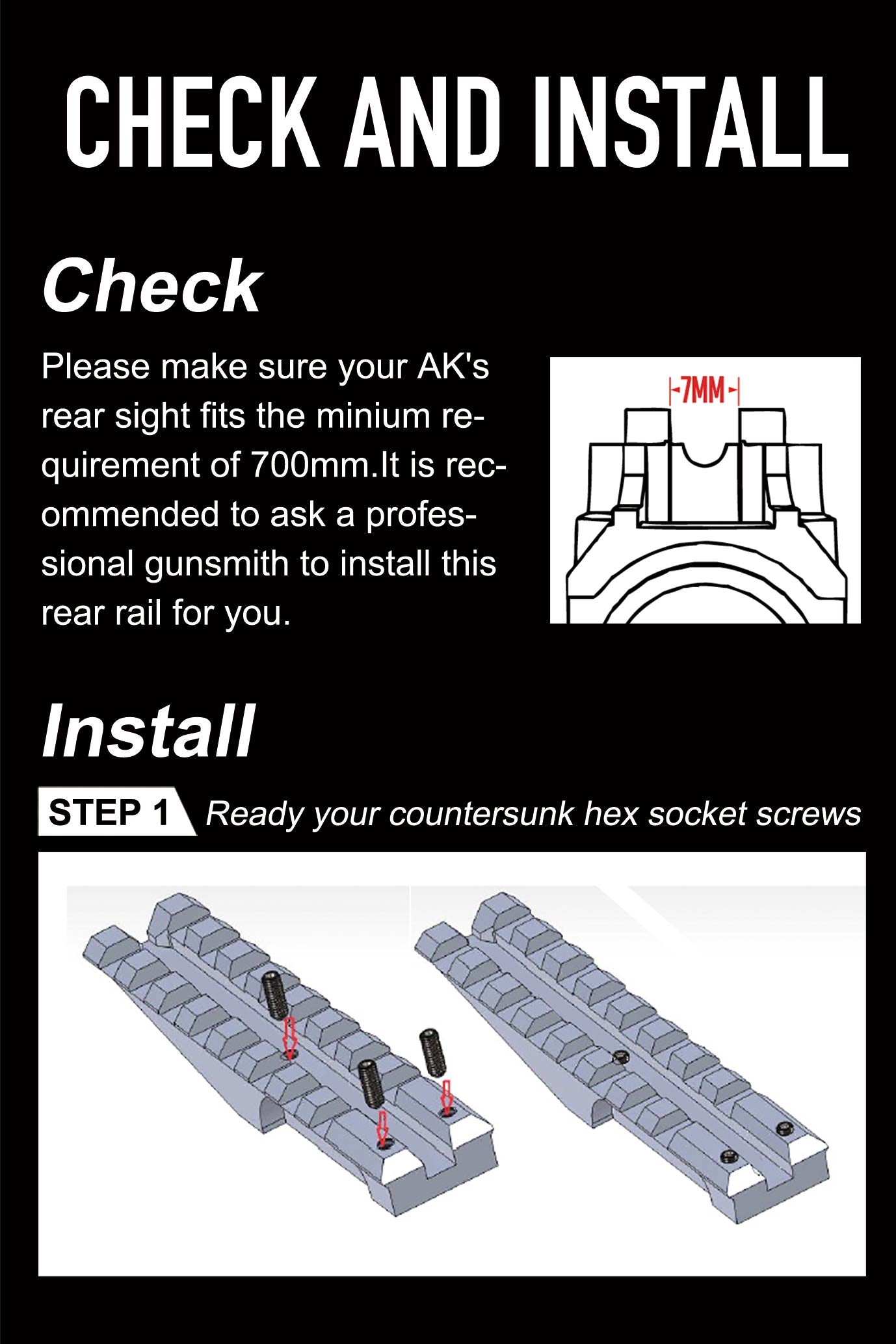 STEP 2: Install screws
Ready your hex socket screw, then install M3 screws.
Note: This screw could let you adjust left and right
STEP 3: Fasten all 3 hex socket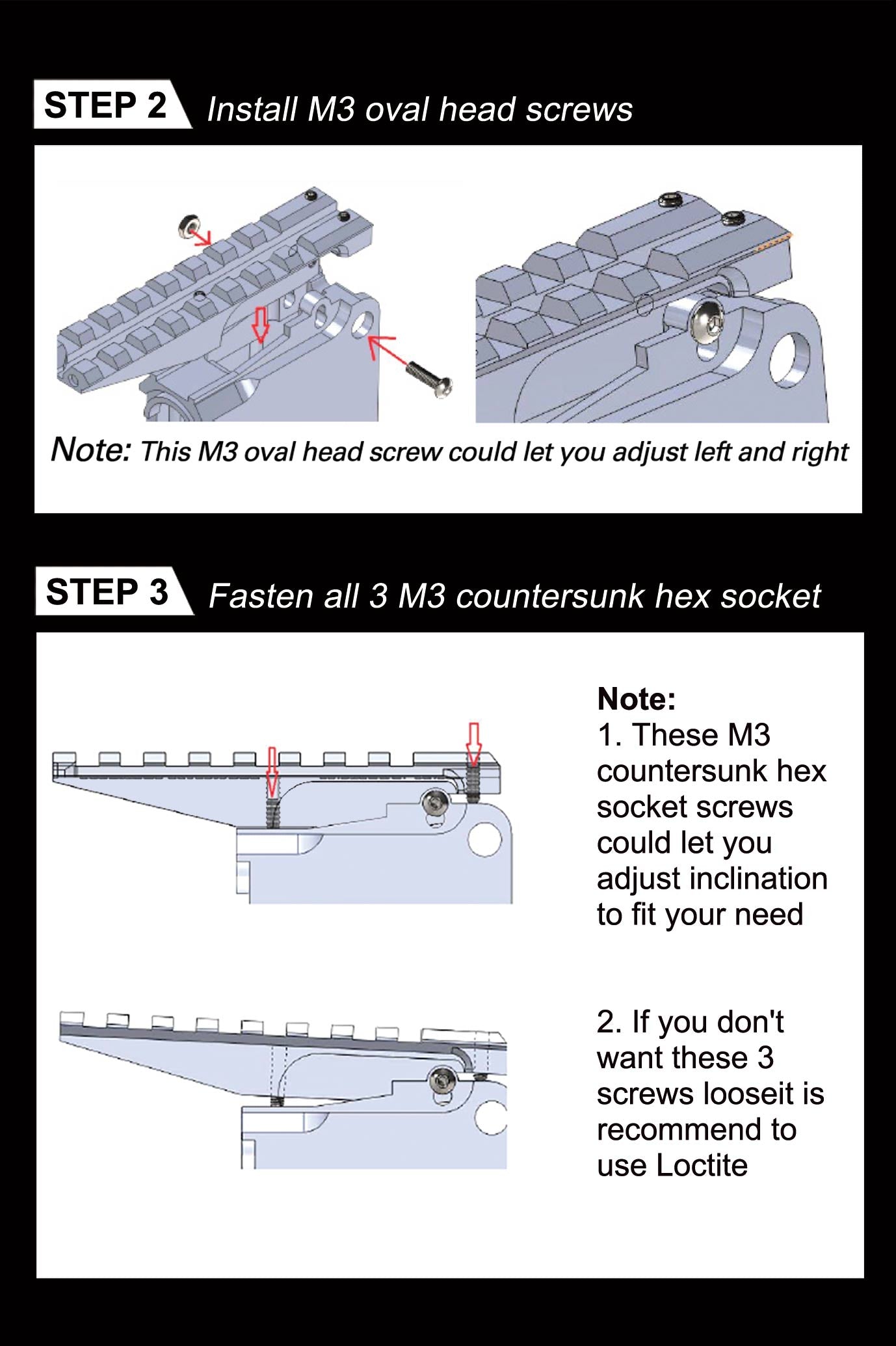 Note:
1.These hex socket screws could let you adjust inclination to fit your need.
2. If you don't want these 3 screws loose, it is recommend to use Loctite.
Other:
1. To remove this AK rear rail set, it is recommend to loosen all 3 hex socket screws before removing the screw.
2.To use the reference aiming gap, you need to adjust your front sight or the rear rail.
3. Feel free to paint the reference aimiing points at the rear of rear rail if needed.
4. It is recommend to use low profile or micro red dot sights like:

Burris Fastfire Ii Tm Red Dot Reflex Sight
Docter Reflex Sight
Lnsight Technology Red Dot Sights MRD
Trijicon RMR Tm Sight
Aimpoint Micro Red Dot
Aim Sport Mini Red Dot (budget)